Lately I have been in love with blush shades. There is something about the soft color tone that draws me in every time. From home decor, to accessories, to clothing: I am simply charmed by this lighter shade of pink. And it is funny because if you talk to anyone close to me, I am not really a pink kind of girl. It is the softness though. That alluring shade that catches almost every eye and locks you in!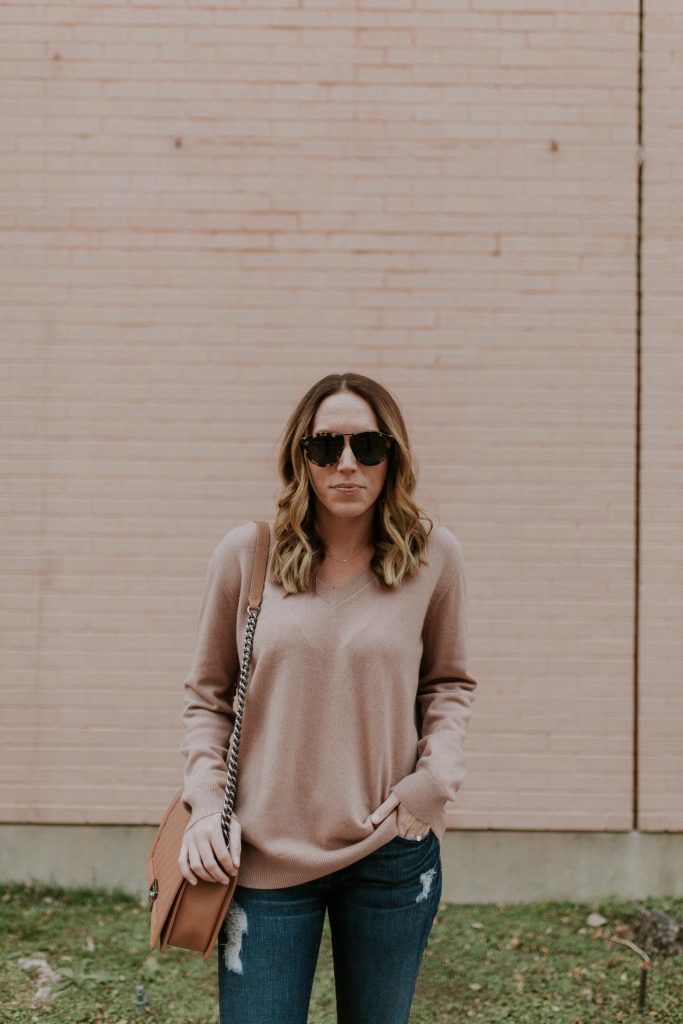 Top | Pants | Shoes | Sunglasses
I recently found this sweater and fell in love with not only the shade of blush, but the softness of the sweater. That feel on my skin and the soft texture is perfect. I love how this shade of blush is very subtle, keeping this sweater in the neutral section of my wardrobe. It has just the right amount of pink to it, giving me a slight girly feel!