New Year's Eve is always something I look forward to. A few years back, a friend of mine asked me what my plans were for New Year's Eve and I simply responded with a shrug of my shoulders. This did not sit well with her and when I asked why, her response was perfect. She said, "Taylor, you have to figure something out and do it confidently. If you sit at home or don't have a plan, then you are walking in to the new year blindly. But, if you walk in to the new year with your head high and a confident attitude, then you will be able to handle anything life throws your way, because that is how you started the year." Now do I think this means I have to be at the nicest party on New Year's Eve? Not at all. BUT, I do agree that whatever it is you decide to do for the holiday, do it confidently. Have fun, get a little wild, kiss someone at midnight. But be proud of you and what you have accomplished in 2016, and start 2017 off on the right foot, and with a ton of confidence.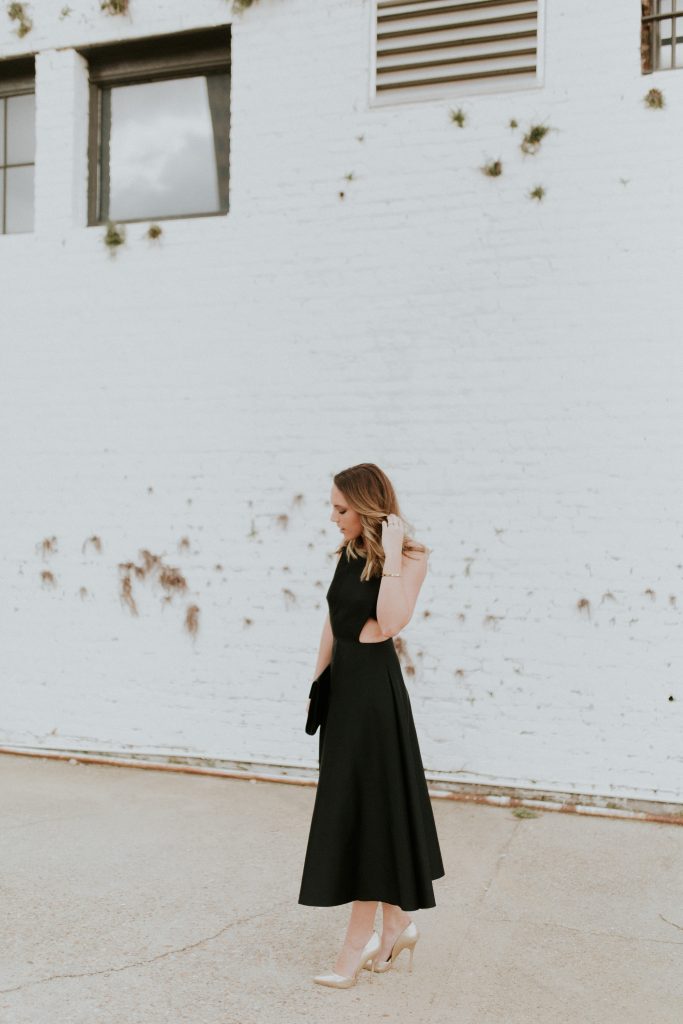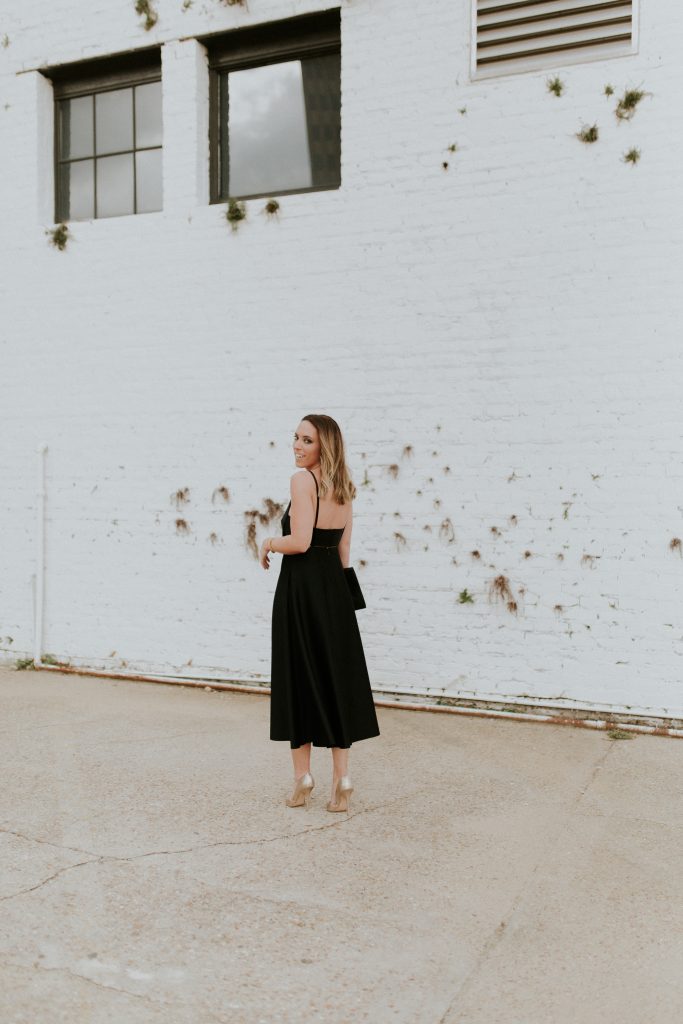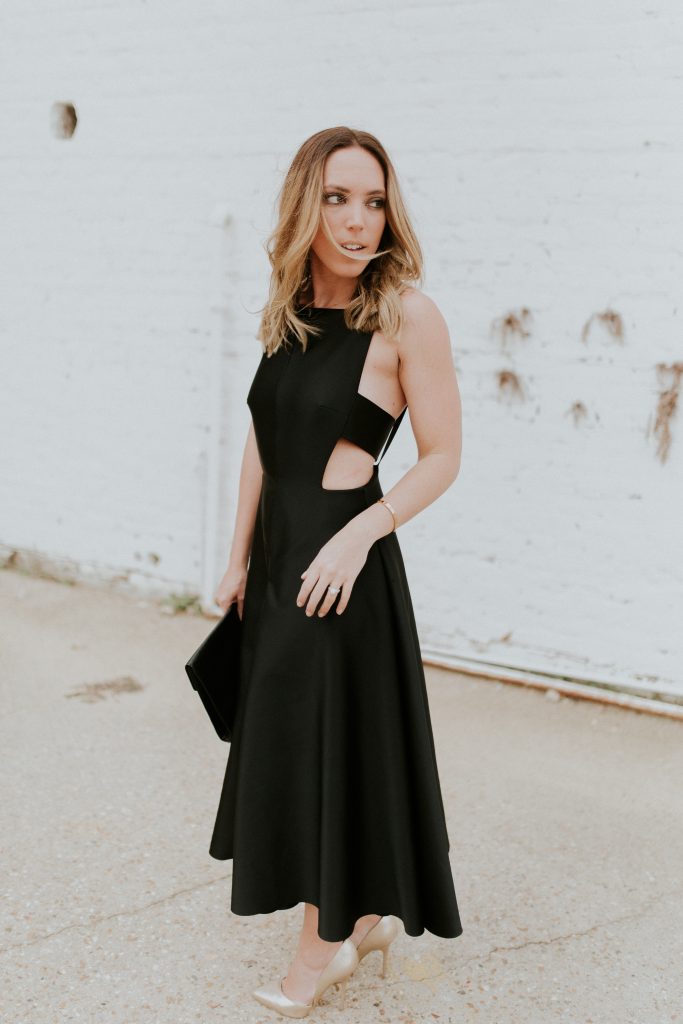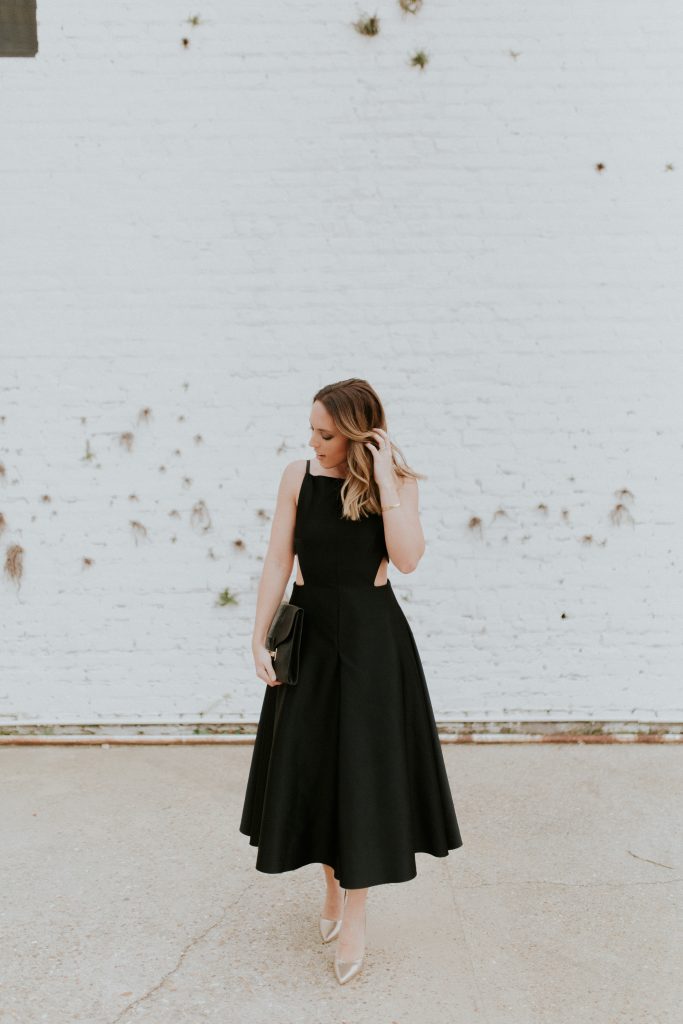 Jumpsuit | Shoes (old similar here and here)
When we plan for New Year's Eve, I typically have an outfit picked out before I know where I will be. It is funny because sometimes I will have something extremely fancy picked out, and we end up having people over to the house in jeans and a tee shirt, while other times it is the exact opposite. One thing I know for sure when I am getting dressed for the new year, is that I love classic black looks, or sequins. This year, I turned to Rent The Runway for many of my holiday looks, and LOVED this jumpsuit. It is a great option for a New Year's Eve party, but can also be worn at many other occasions. The cutout detail adds a sexy feel, but the wide leg pant gives the image of a full skirt which is perfect. It is classic, with a twist, and I will definitely rent it again! I have linked some great New Year's Eve options from Rent the Runway below so check them out!
Photos by Darian Kayce Photography