A few months ago, I came across a picture on Instagram of the most perfect bundle of dainty bracelets. After some investigation, I found out that the company who produced these beauties is called Oak + Thread. It was not long before I was on their site filling up my shopping cart (I really think I had one of everything), picking out the pieces best suited for me. Their pieces are dainty and classic and are items I can wear every day (which I LOVE!). I ended up selecting a few for now, but will going back for more very soon. I think these will make great stocking stuffers for Christmas this year so you should head to Oak + Thread and check it out for the lovely ladies in your life!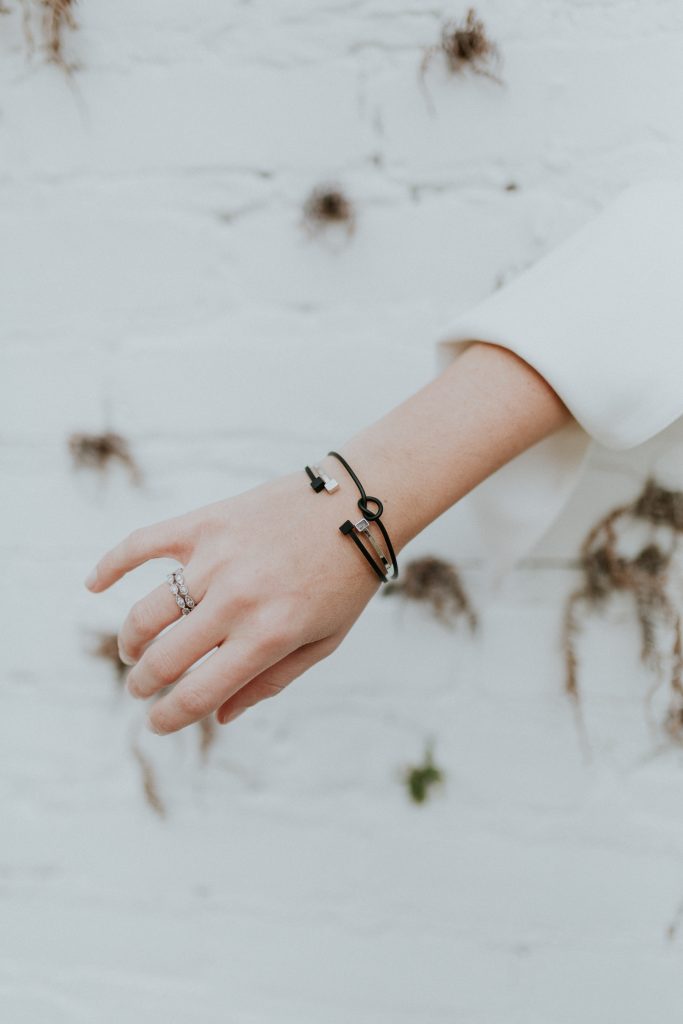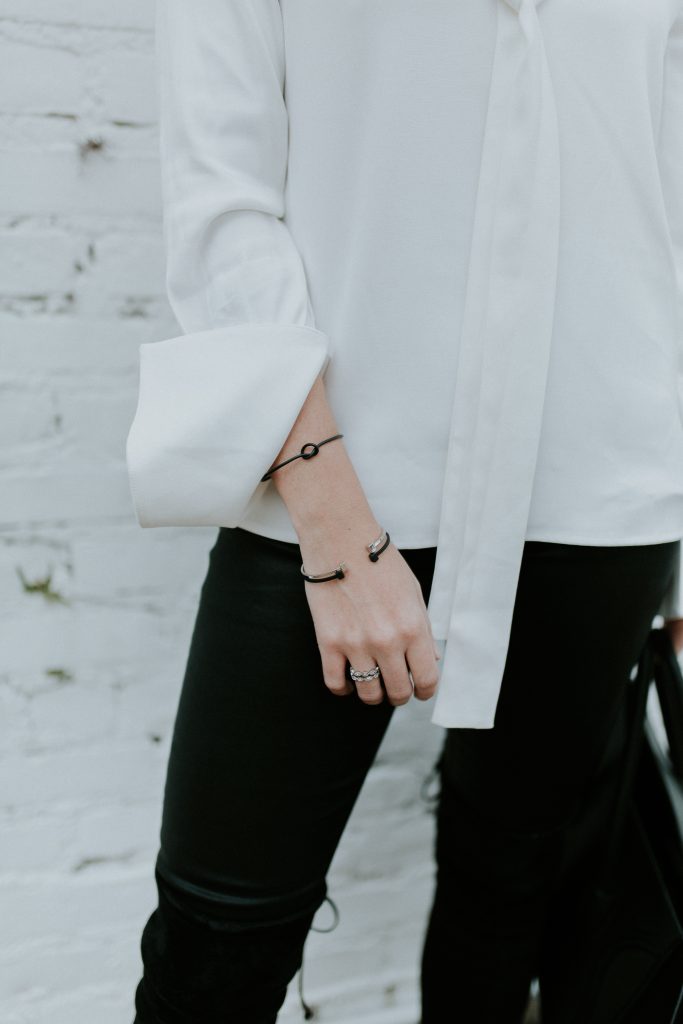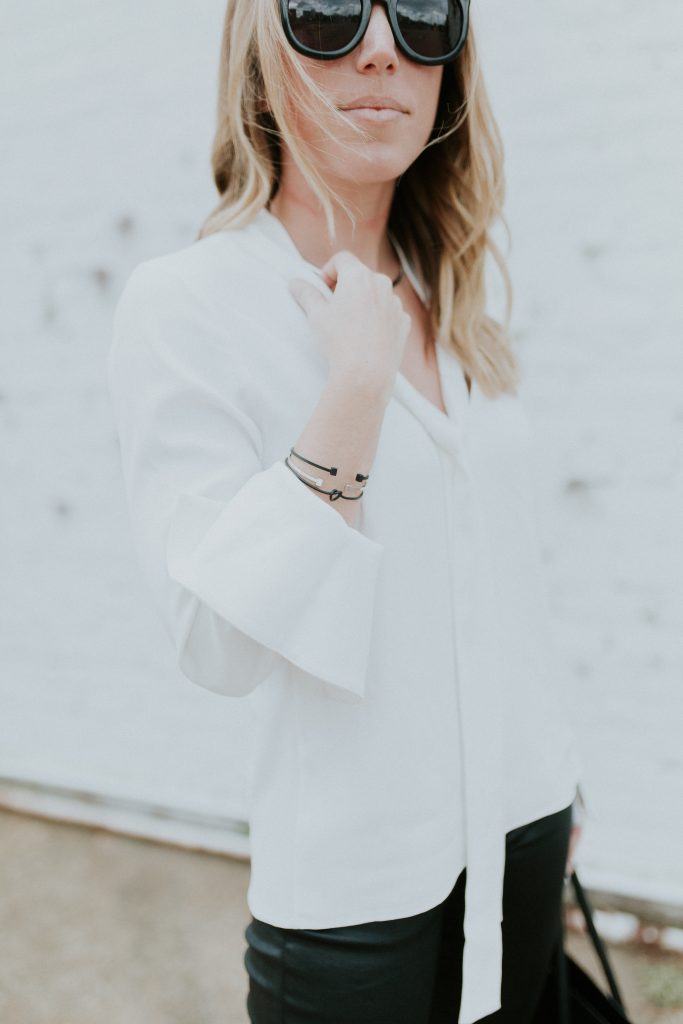 Choker | Knot Cuff | Black Cuff | Silver Cuff
The first item I knew I wanted was the Aria Knot Cuff. I really want it in every color, but I decided to go with the black for now because it is classy, yet unique. I selected two of the Kya Cuffs (in black and silver) to stack with my Aria Cuff. What is so great about these bracelets is that they can be worn together, or separately, and look great either way! I love dainty jewelry which is why I am so drawn to these! Next I moved to the necklaces, where I fell in love even more. I decided on the Haim Silver Choker, but am also IN LOVE with the Adele Marble Pendant. Both are simple and classic, and can easily be paired with other layers. There are SO many great items to choose from, so you should definitely take a look while you are doing your Christmas shopping. And good news for you, when you use code 'GRACEFULLYTAYLORED15' at check out,Oak + Thread will give you 15% off of your order! There is still time to fill those stockings!
Photos by Darian Kayce Photography