For my third and final look with the Who What Wear X Target bomber jacket I went with a super sporty look. I am slightly obsessed with my grey high tops from Rag & Bone so I knew I wanted to create a look with these. Being able to throw my jacket on with ripped jeans and sneakers was an easy fix to a simple look. The floral print adds the perfect touch to this look, and I was super comfortable!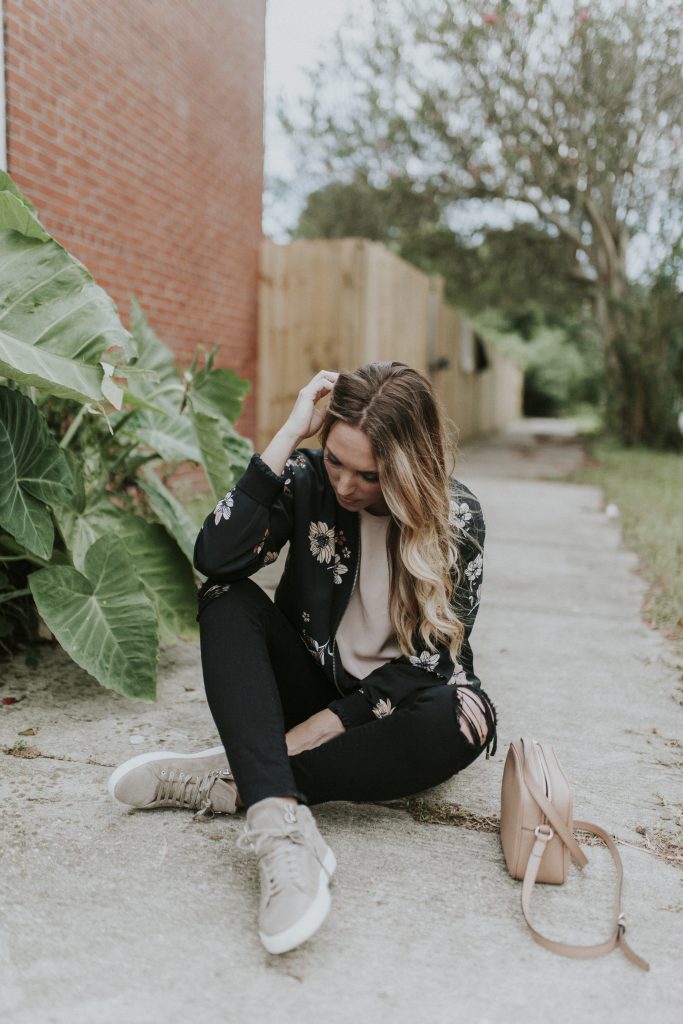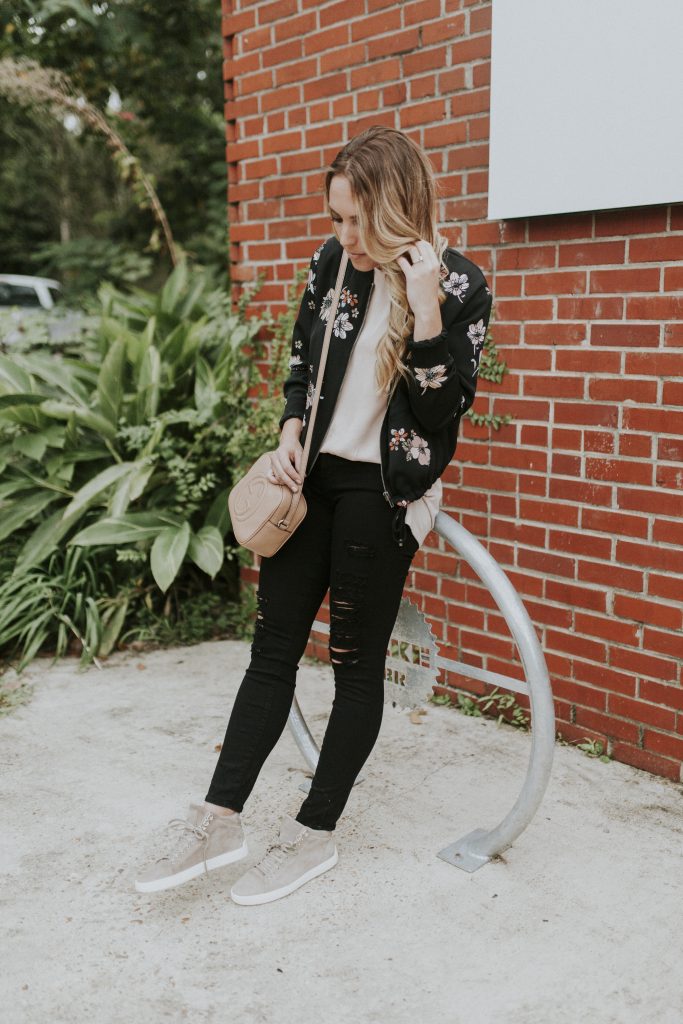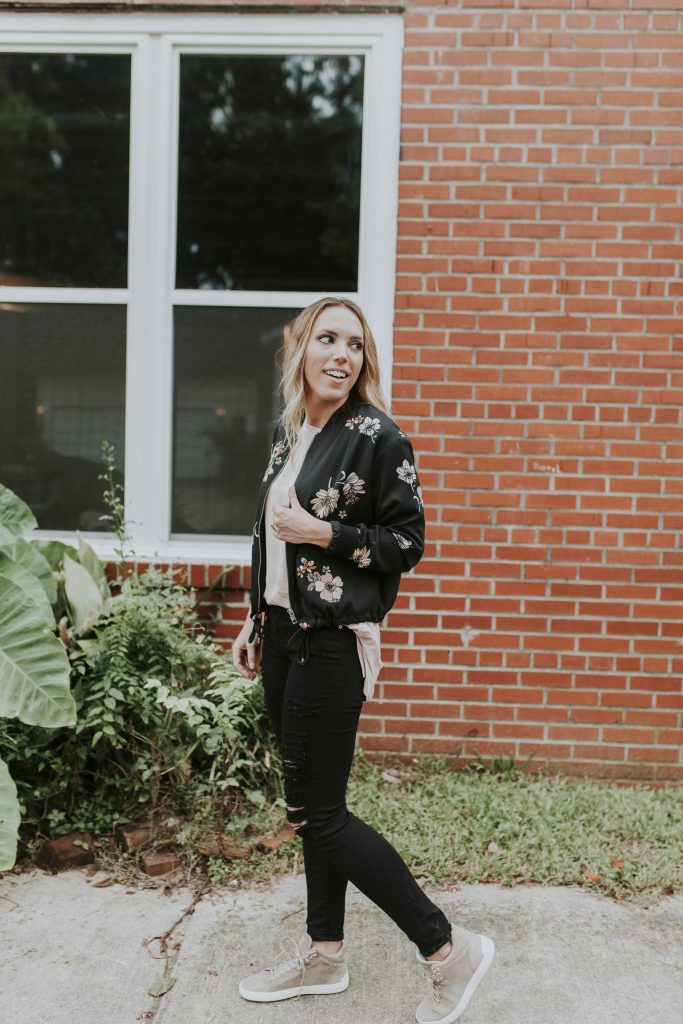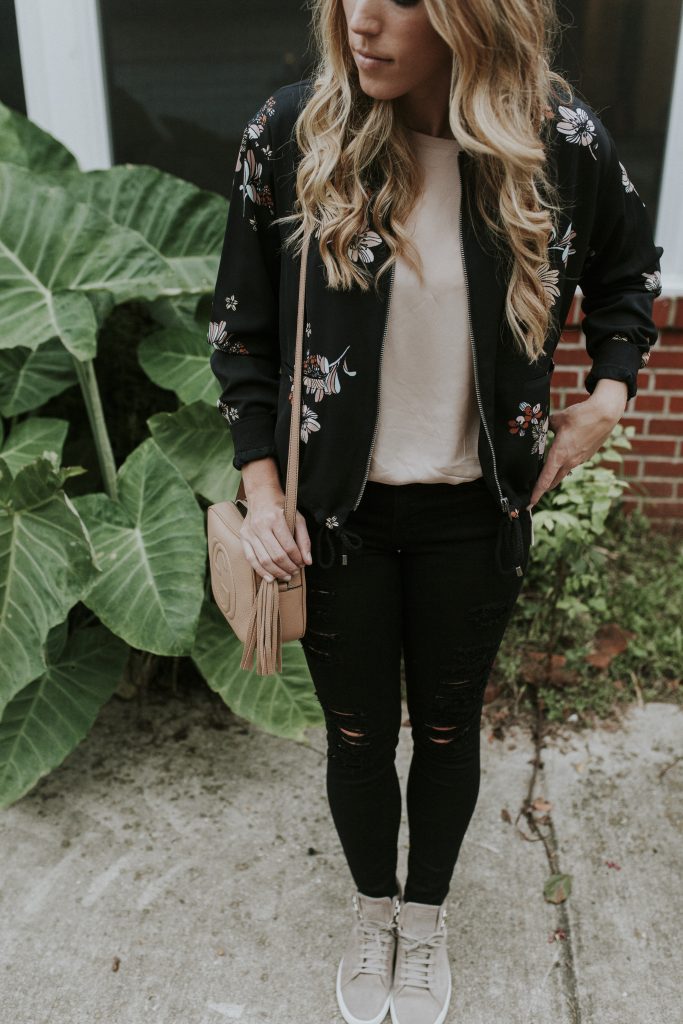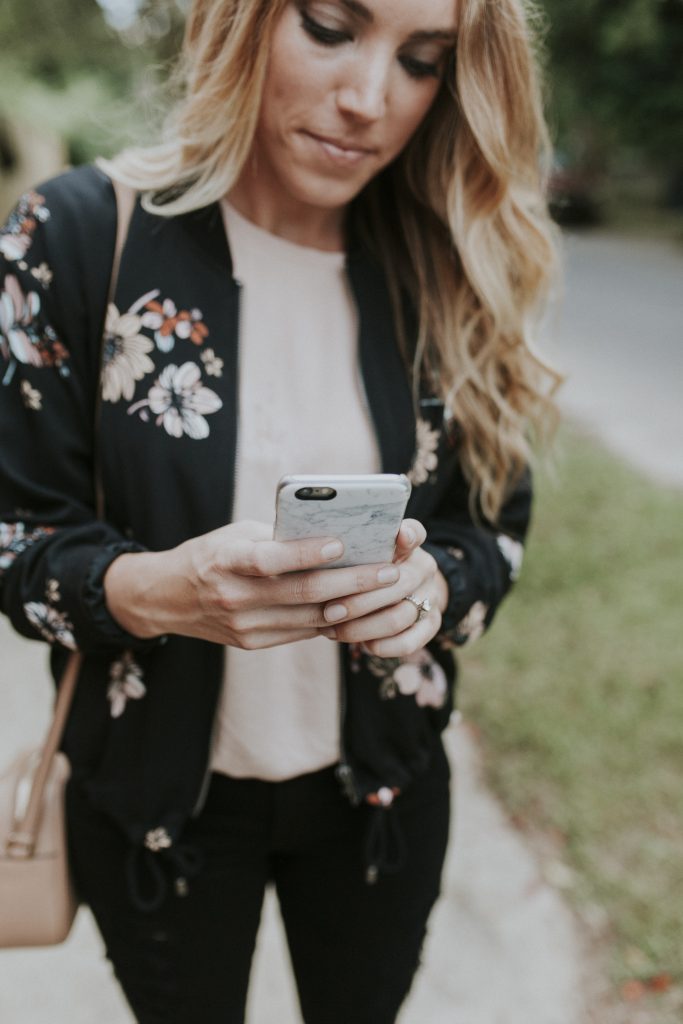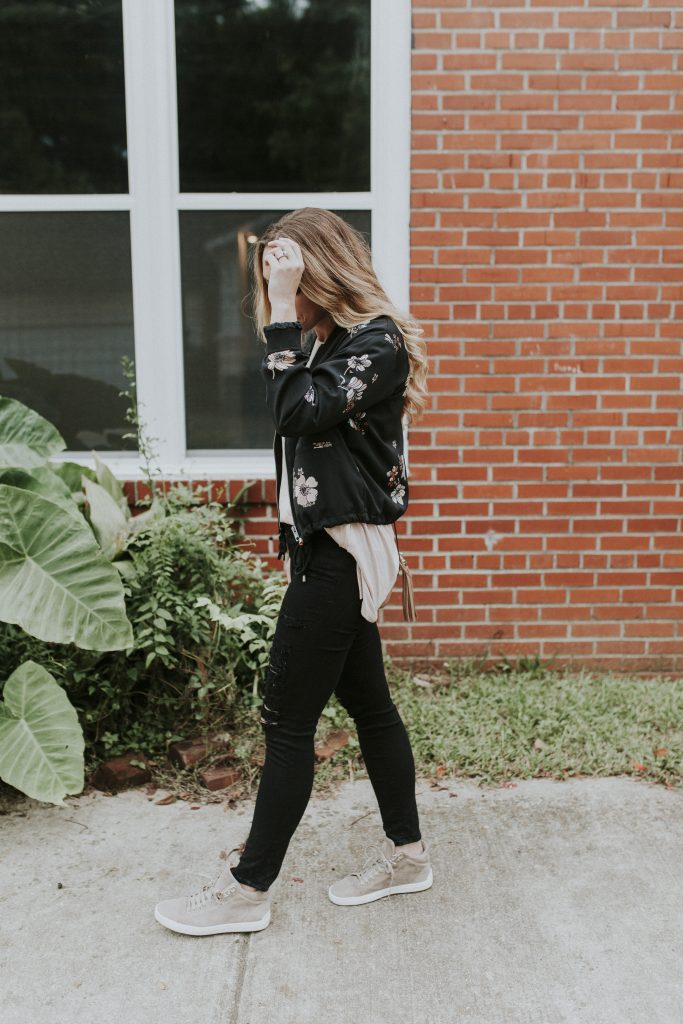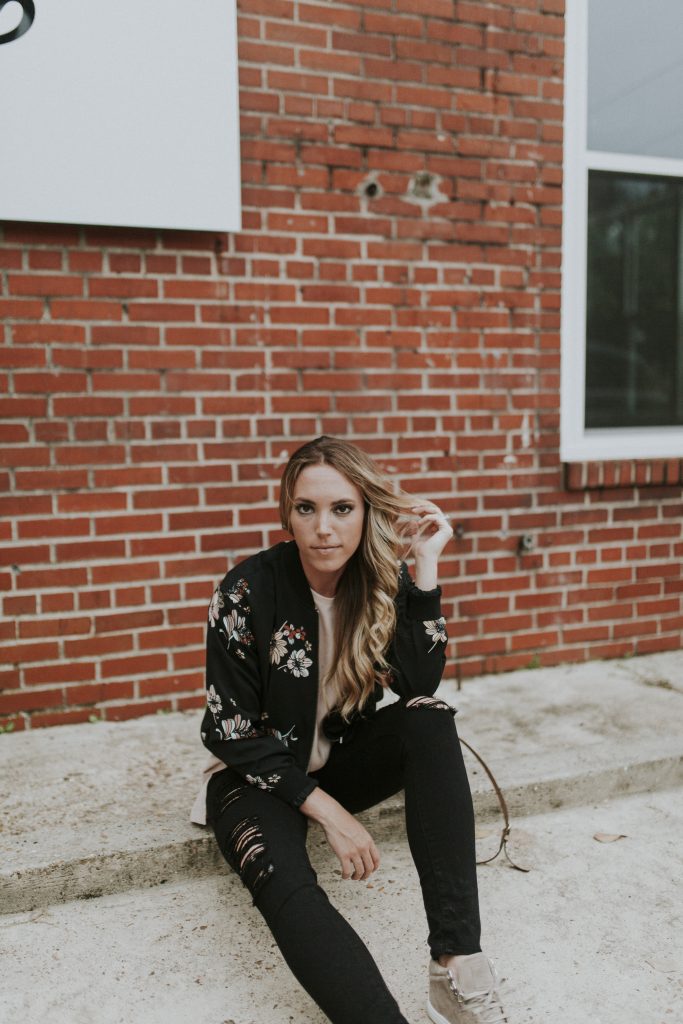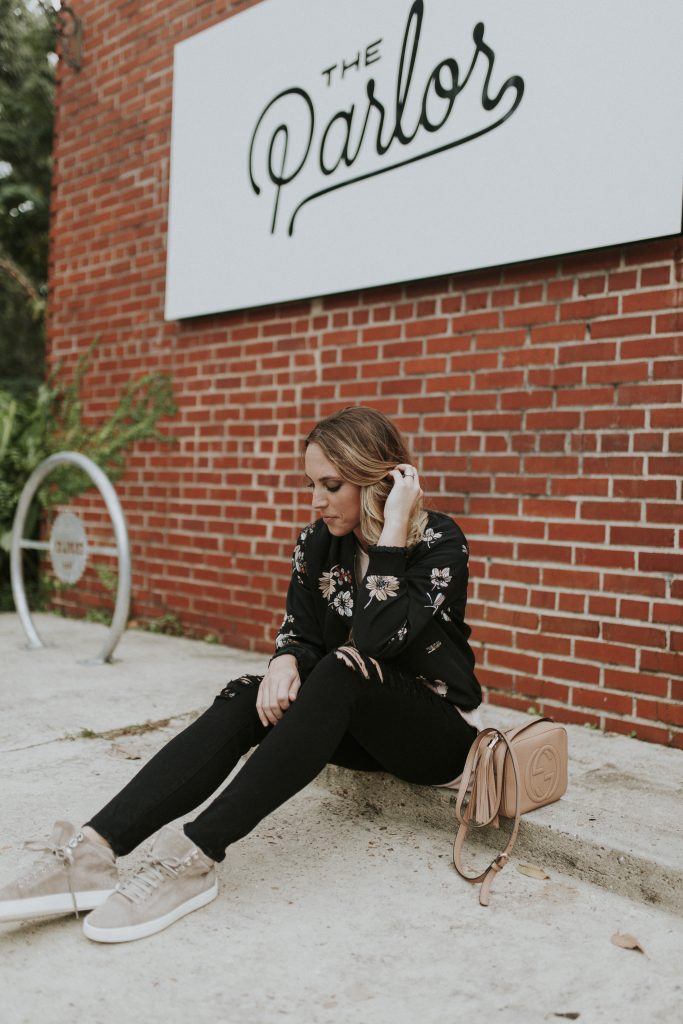 Jacket | Top | Pants | Shoes | Bag
I love how the bomber jacket and high top combination gives me a cool, "street style" feel. I can easily take this look from a day of errands to a casual dinner out and feel confident in both settings. I will definitely say that this jacket was one of my best investments for fall and I cannot wait to create even MORE looks with it!
Photos by Darian Kayce Photography