It never fails every year we have a ton of holiday parties to attend. Some fancy, some casual but nonetheless, all festive. I feel like every year I find myself wearing similar things to each of these events, so this year I decided to switch it up. I wore this outfit when we went to Vegas a few weeks ago and was in love with it. While planning for one of our many festivities, I thought this would be a great (and different) option for my attire! I love the black and white with pops of burgundy as well the edgy feel this look brings with the slit up the front of the pants. Overall, I loved it and wanted to get some more wear out of this outfit so I mixed it in for the holidays!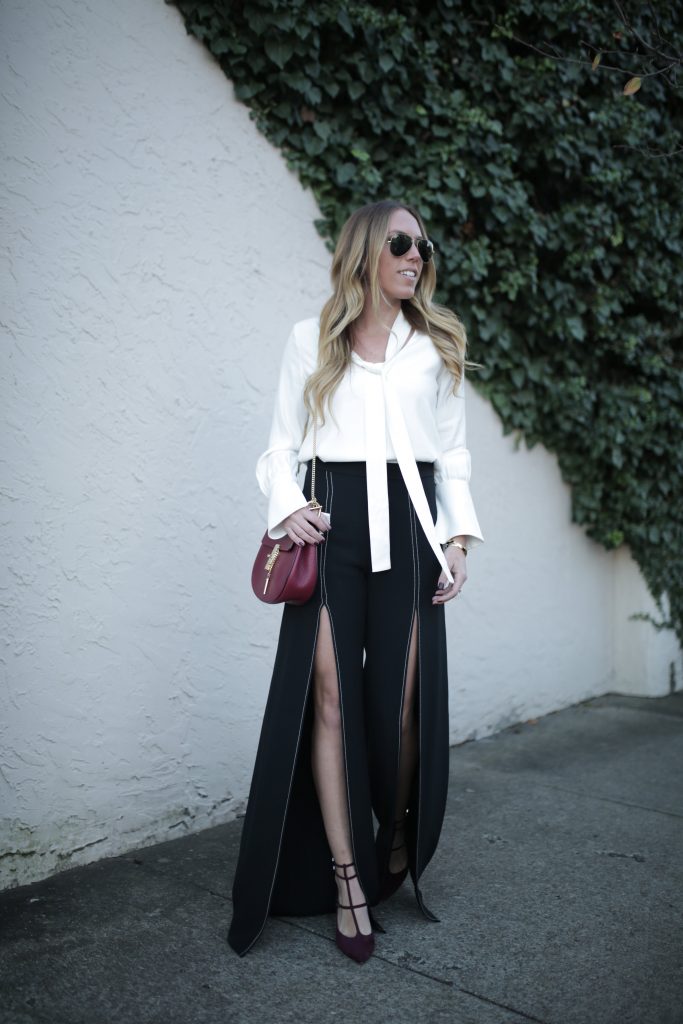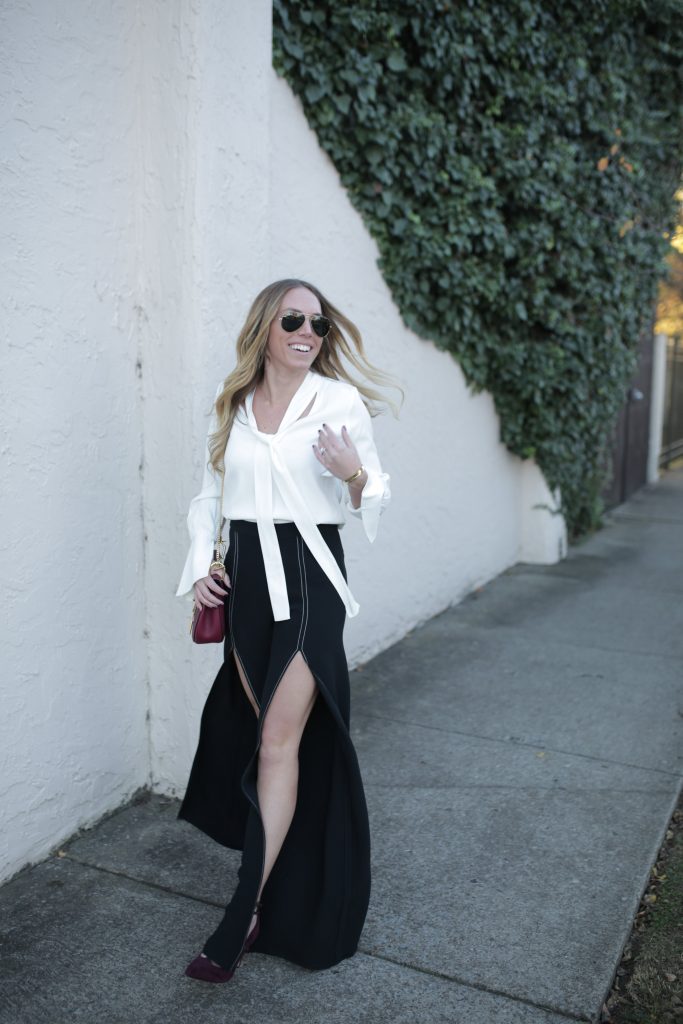 Top | Pants | Shoes | Bag | Sunglasses
This top and pant combo by Alexis had my heart very quickly. I love the simplicity of the white blouse paired with the black slacks. But to give a little surprise to the look, the slit up the front of the legs definitely keeps people guessing and adds (a lot) of sass. I love this combo for a holiday party, but also wore it out on the town in Vegas which was fun. It is nice to be able to change up my usual dress selection with a pant option and keep variety in my wardrobe. I also love how the slit in these pants shows off which ever shoes you wear with it. In this case, these caged beauties were the perfect pop of burgundy!
Photos by Kelsey Cherry Photography