So when I am not blogging, I do have an office job. Once I graduated college, I entered in to the working world and have enjoyed learning new things about myself. One of these things being that I can no longer live in my work out clothes from day-to-day (so unfortunate). I have slowly grown my work wardrobe over the past few years and have loved being able to create my own work style.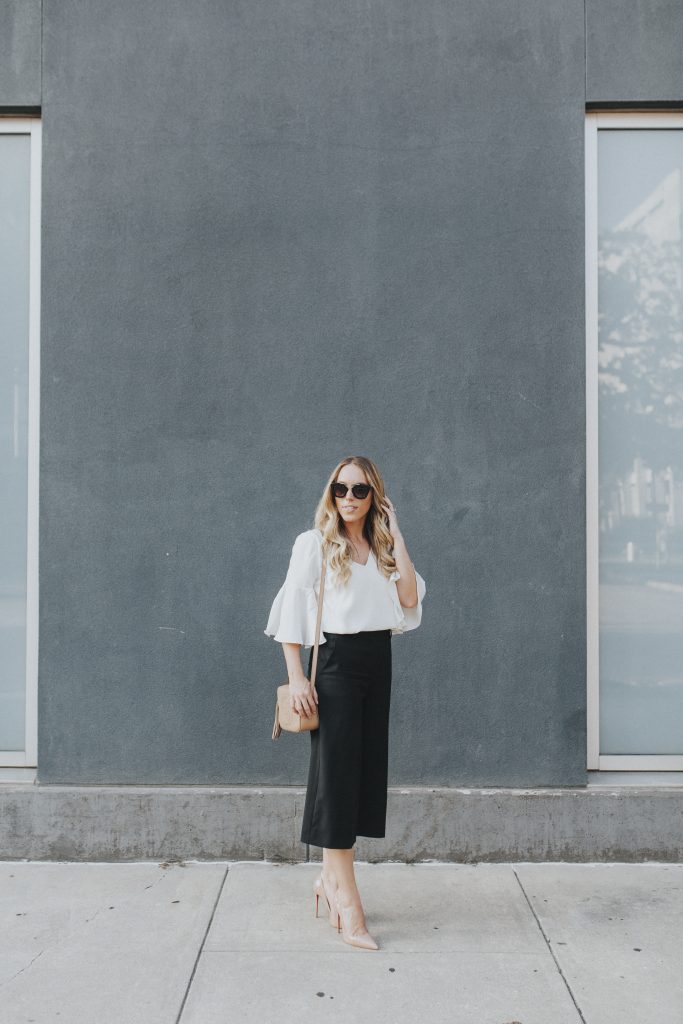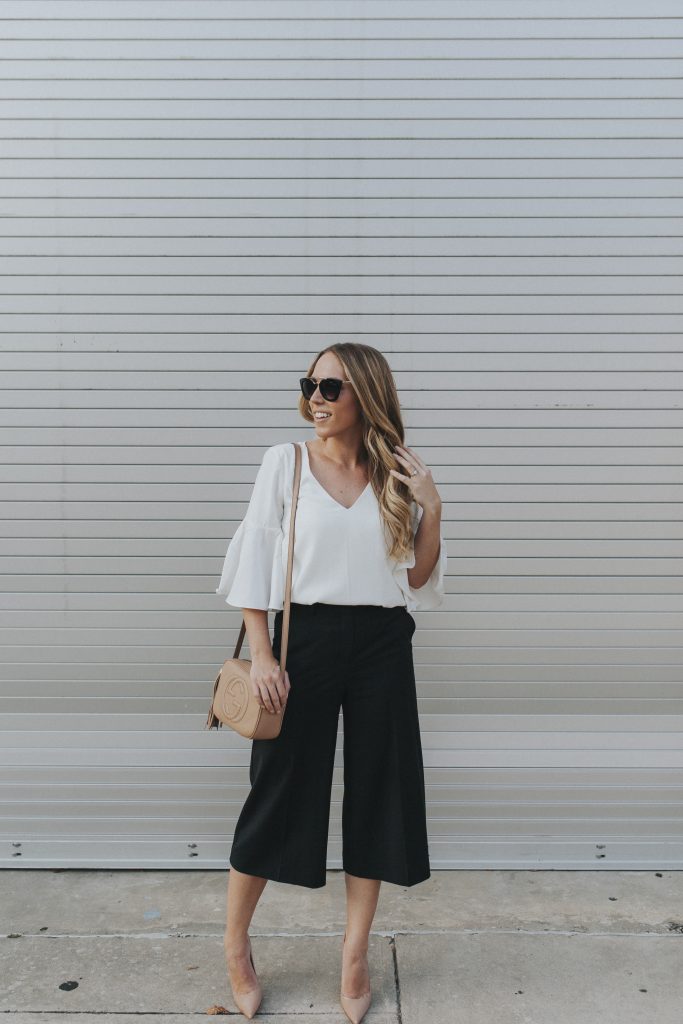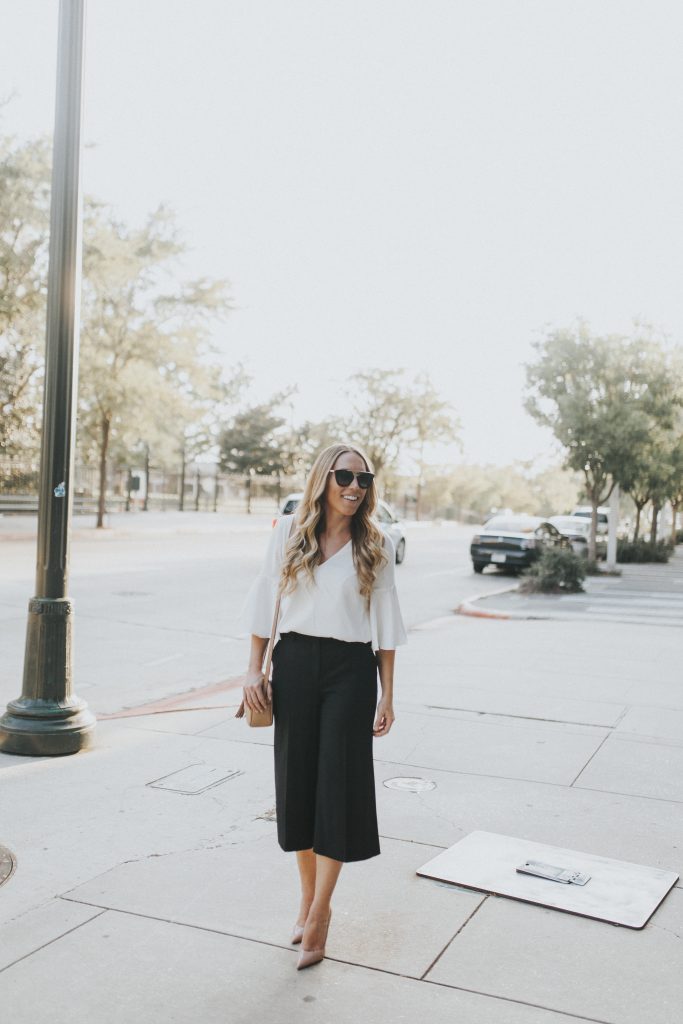 Top | Pants | Shoes | Bag | Sunglasses
Every time I get dressed, one of the most important things I strive for is to feel confident. Comfort is important but I want to look good as well. In the workplace, I also have to consider looking professional. A pencil skirt is a favorite look of mine for work, but I have loved adding wide leg pants into my daily selections. These cropped pants were a great find from Theory, because they are easy to mix and match with a variety of tops. This is where I can have fun; my top selection. By finding tops with unique features, such as bell sleeves, beaded details, or vibrant colors, I can make a basic bottom piece stand out. And on the plus side, I can wear these tops outside of the office with jeans, dressing them down. I constantly look at Neiman Marcus Last Callto find great deals on work tops that will last me for years because the prices are great!
Photos by Darian Kayce Photography